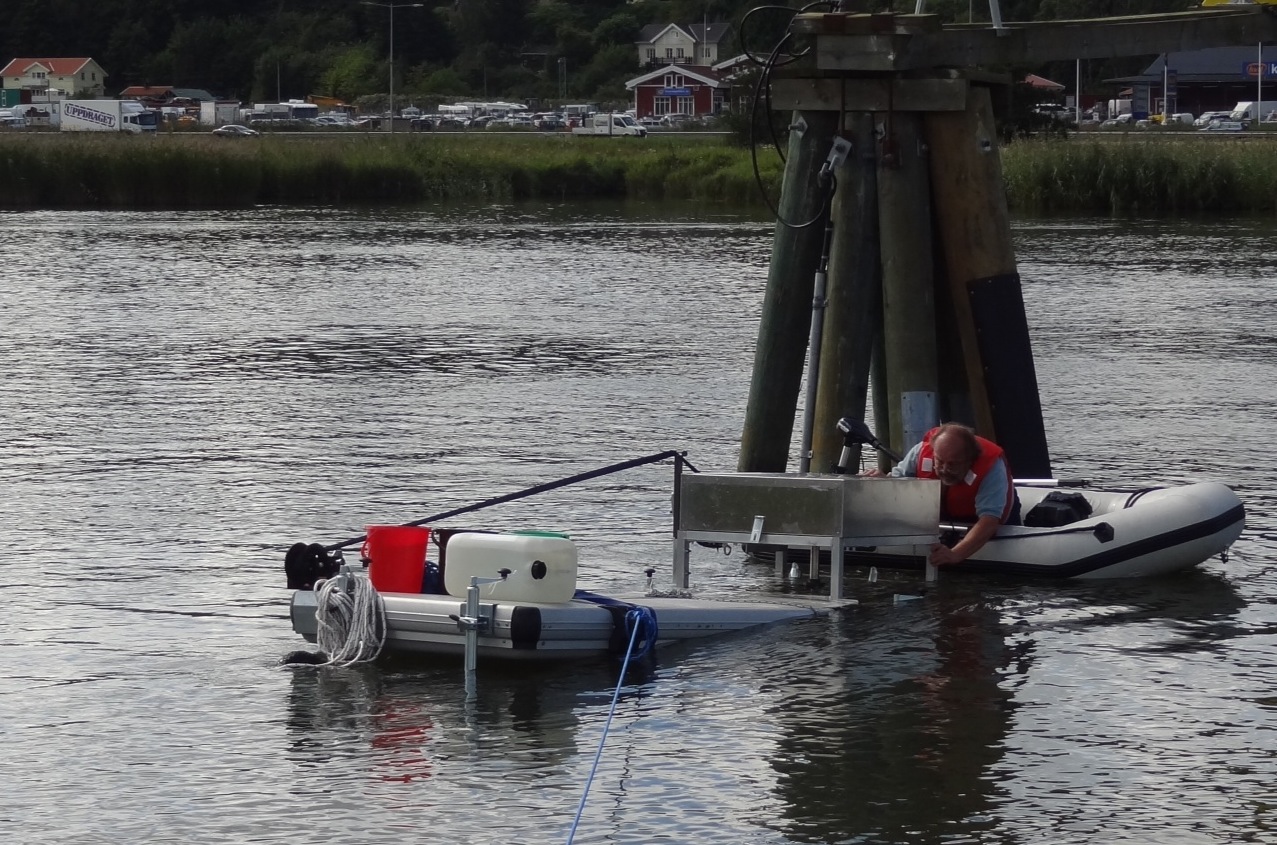 Story
Some years back, were on a tour to South America, more specifically in the Amazon area in Colombia.     We visited a small village with 8 families with indigenous people along the great Amazon River where the Swedish Ankar Foundation recently had built a school house. There, we met a 9 years old boy, Carlos, and we asked him what he thought about the school. He replied that he was very happy to have a school and to learn to read, but continued, "I cannot make my home work in the evening because it's so dark and we have no light". He also said that his mother had trouble storing the food because they had no fridge and that they had trouble getting clean drinking water. And we asked why and the answer comes, we are too far away from the "city" and there is no electricity availably. Then we start to think….
To draw a power line to the village through the dense rainforest in this sparsely populated area is not possible, we immediately realized. But with all this water from the Amazonas river, we remembered that we recently had visited the Shetland Islands, where we followed tests to extract electricity from the tides, quite similar we think. We realized that it would also be possible to get electricity from the running water in the Amazon River. Building a power dam is not feasible as it would block the transport routes and prevent residents from going to the only city in the province, Leticia, to sell and bay goods and it would also destroy their ability to catch wild fish for their household needs.
Now, after 10 years of field tests, we have the solution! The solution is a floating hydro power plant with a vertical turbine, a PowerSpinner ". The Amazon River flows around the clock so we could deliver electric power 24/7, which is not possible with solar or wind power.
A WaterSpinner can deliver up to 20 000 kilowatt hours per year depending on how fast the water flows. It is almost as much as two villas consume in Sweden. But in the Amazon area, that amount would cover the entire energy needs for the village and increase the quality of life of the inhabitants enormously. Perfect, what!
In 2016, we were granted an international patent on our turbine design. Imagine a boat or floating platform anchored at the banks of the Amazon River with a vertical turbine that delivers the power to land via a cable. (see movie or photo). Now, we are negotiating with the governor of the Amazonas Province to electrify 40 to 50 villages with our technology, a first order on more than 1 million Euro.
But there are creeks, streams and rivers with flowing water in other parts of the world – and also electricity needs. According to UN statistics, almost 30-40% of the world's population has no access to electricity, and a large part of them live close to running water. Since the start, we have been part of Team Sweden Energy Africa in cooperation with the Swedish Ministry for Foreign Affairs and Business Sweden. This team, together with the United States, aims to supply sub-Saharan Africa with electric power within 20 years. We are the only company in this group that works with small-scale hydropower for rural areas. Here, we have no doubt our coming large market.
Inquiries about our presence now begin to come from far and near, such as Germany, Asia, the Red Cross, the UN, etc. We have now also had our first contacts with China.
But there are also other big water streams. What do you think about the Gulf Stream? Would it work? We are therefore now also part of the Ocean Energy Sweden Group within RISE, an association of Swedish companies and top research institutions with the aim to study different alternative ways to produce electrical power offshore. The results are a few years ahead, but it will be an even larger market for us!
 Who knows where this will end?      It's only the imagination that sets the limit.
---
Today 2018, the team behind jabeEnergy AB has grown from 2 to 8 members.